Quantity Takeoff Services
&

Construction Estimating Support
Max Takeoffs provides accurate and affordable quantity takeoff services and construction estimating support services to all organizations in the construction industry, specializing in all construction trades and CSI divisions related to:
Performing takeoffs is a very significant, yet laborious task. We can help.
Outsourcing your construction takeoffs provides your company with a number of benefits:
Streamline your estimating process by enabling you and your staff to work more efficiently and concentrate on other aspects of your business.

Bid more projects in a shorter amount of time — significantly increasing chances of winning more bids for your company.

Reduce the need to hire additional staff. Only pay for what you need by reducing overhead.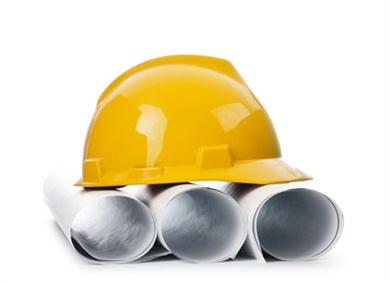 Save money, time, and labor by getting the professionals to help you plan ahead. At Max Takeoffs, we handle the quantitative work so you can move forward with confidence. Having the details before the competition can make or break whether you win the project, and we'll help you get a head start. Turn to our team for any of the following services:
Quantity Takeoff Services
With Max Takeoffs by your side, you'll land more contracts with certainty. Let each of your projects take off with confidence!
Bid & win more projects in less time

Increase efficiency

Improve accuracy
Construction Estimating Support Services
Accurately budget your project with our construction estimating support services. We help calculate quantities and material & labor costs to ensure you get it right the first time. An accurate and complete budget is a key factor to the success of any construction project.
At Max Takeoffs, we want you to be prepared for whatever project comes your way. Create accurate estimates, send more bid proposals, and enjoy the perks of precision by partnering with us.
Max Takeoffs is proficient in all CSI Divisions:
● Division 01 – General Requirements
● Division 02 – Existing Conditions
● Division 03 – Concrete
● Division 04 – Masonry
● Division 05 – Metals
● Division 06 – Wood, Plastics, Composites
● Division 07 – Thermal & Moisture Protection
● Division 08 – Openings
● Division 09 – Finishes
● Division 10 – Specialties
● Division 11 – Equipment
● Division 12 – Furnishings
● Division 13 – Special Construction
● Division 14 – Conveying Equipment
● Division 21 – Fire Suppression
● Division 22 – Plumbing
● Division 23 – Heating, Ventilating, & Air Conditioning (HVAC)
● Division 25 – Integrated Automation
● Division 26 – Electrical
● Division 27 – Communications
● Division 28 – Electronic Safety & Security
● Division 31 – Earthwork
● Division 32 – Exterior Improvements
● Division 33 – Utilities
● Division 34 – Transportation
● Division 35 – Waterway & Marine Construction
● Division 40 – Process Integration
● Division 41 – Material Processing & Handling Equipment
● Division 42 – Process Heating, Cooling, & Drying Equipment
● Division 43 – Process Gas & Liquid Handling, Purification & Storage
● Division 44 – Pollution & Waste Control Equipment
● Division 45 – Industry-Specific Manufacturing Equipment
● Division 46 – Water & Wastewater Equipment
● Division 48 – Electrical Power Generation
If you'd like to get in touch with us to learn more, please contact us: